Cloud Computing
Cloud computing
is developing quickly as a new paradigm for computing services on demand. Although this concept has many definitions and approaches, you can find a good description in the Wikipedia
(here)
.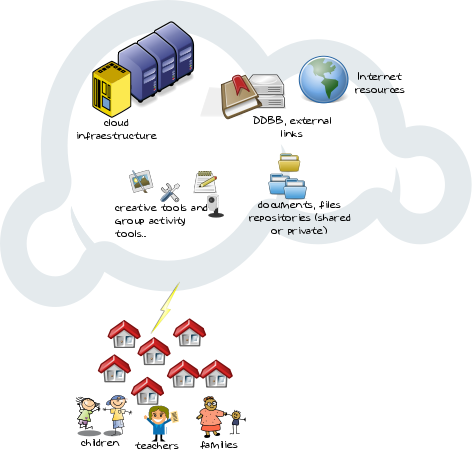 The structure of this school system can be benefited of distributed IT services, as the solutions for the single pilot designed in this proposal should be directed to provide a global solution for all rural schools in the region or even at national level, thus maximizing the true potential of cloud computing, mainly in the following cloud computing characteristics:
SaaS, where software is not installed in the single PCs, but accessible from the Net to all educational community members, then limiting the costs available for software licenses and guaranteeing that a software is available in all sites where a teacher may need it. This also reduces the number of technical problems that can arise at local schools, as mentioned before.
Virtualized scalable working environment and resource pool available over the network, that can grow and respond to memory / storage / computational capacity needs without the final user intervention.
Virtual environment where to implement school specific applications that run on the remote infrastructure and are delivered to all school users via the Internet from remote servers.
Use of a single lightweight application through the browser for many final users,  using a multitenant architecture, where many schools could have their collaborative areas., and the whole network of CRAs could eventually have their own area for virtual services.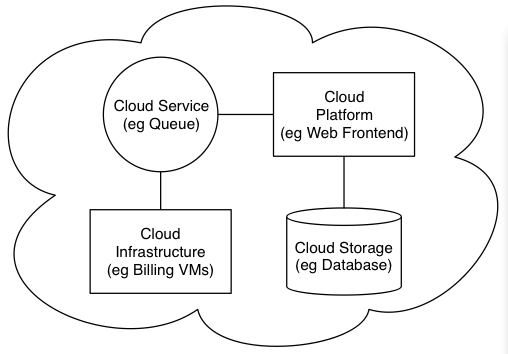 (
image source
)